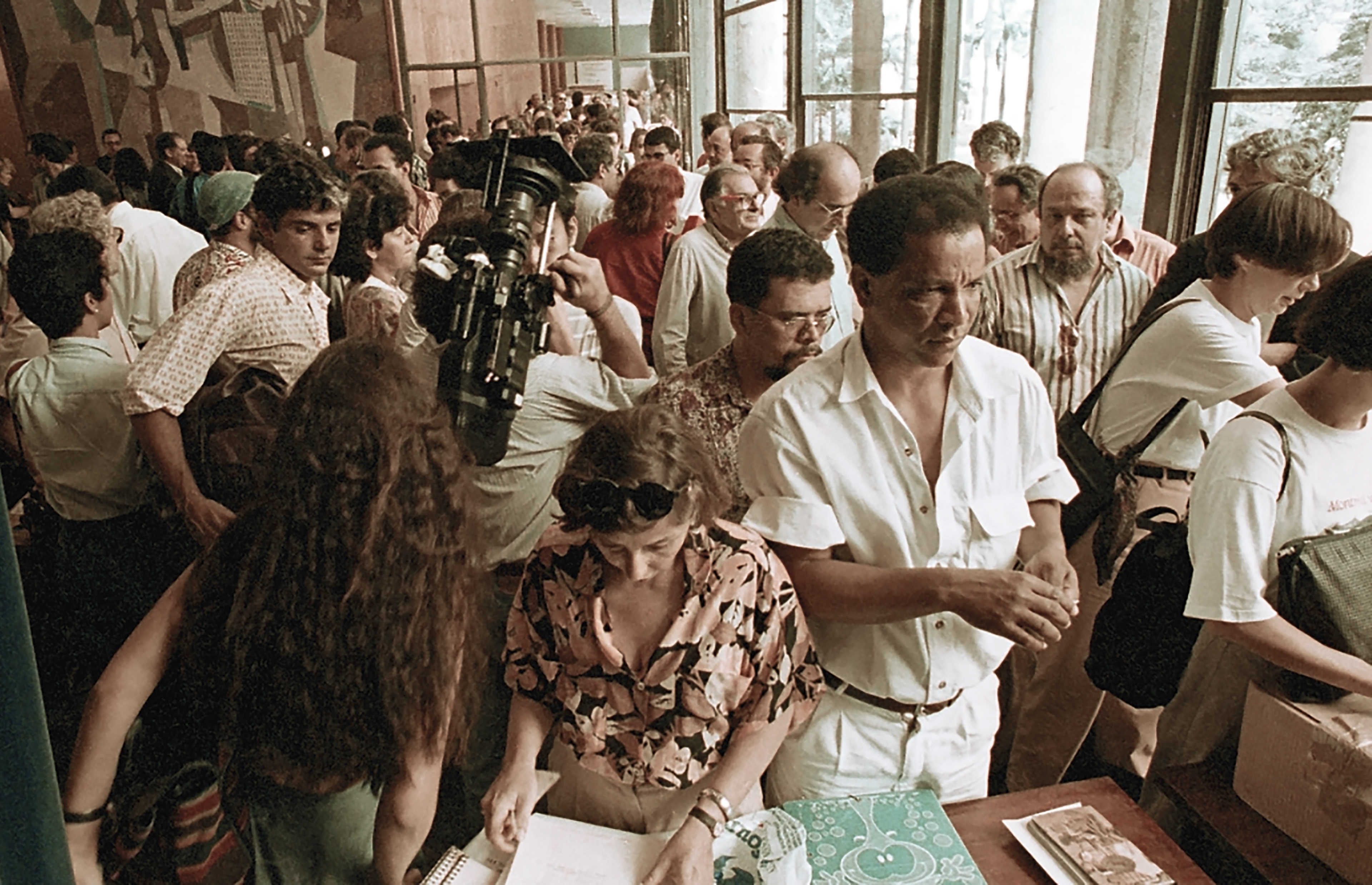 CURTA-METRAGEM 16MM  /  1993
10 de março de 1993. Cineastas sem recursos fazem fila no Palácio Gustavo Capanema, no Rio de Janeiro, para concorrer a verbas do governo federal.
SHORT FILM 16MM   /  1993
March 10th, 1993. Penniless filmmakers stand in line in front of the Gustavo Capanema Palace, in Rio de Janeiro, in order to apply for government funding.
roteiro e direção /
written and directed by  
Katia Maciel 

produção /
produced by  
Terceira Margem Produções
e
and
Miraset Filmes
 
direção de fotografia /
cinematography  
Jacques Cheuiche 

montagem /
editing  
Aída Marques 

registro fotográfico /
photographic record  
Luciana da Justa